The battle of Nanovor isnt just on the web! With the nanoscope, you can take your nanovor with you wherever you go! Plus, With the Nanoscope you can get Jolts to upgrade your nanovor. Its the only Way!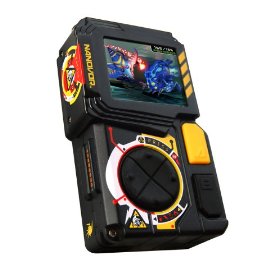 There are three categories in Training.
Solo Training
Edit
Solo training is basically a school led by Lucas. He teaches you things you need to know, then battles you! When you beat all of the schooling battles Lucas will unleash a wild swarm for every Square.
Training Games
Edit
Training games are the easiest way to gain jolts, and they dont even involve battling!
Circuit Breaker
Edit
In circuit breaker you basically have a game of Brick Breaker! You bounce a ball around and grab extras. Get a spike for 2X the points but the same speed. Circuit Breaker gives you armor jolts.
In Nanokata your nanovor dance to the beat of music. Press the Up, DOwn, Left, Right, and A buttons to hit notes. Successfully complete a Kata to get an awesome, where your nanovor glows. Nanokata gives you stength jolts.
In Firewall you block your pod from enemy attacks by spinning it with the Left and Right buttons. If a color of a missile is the same color as the shield piece that it hits then you remain in perfect health.If the missile hits a color different from its color, then the shield will weaken, and eventually be destroyed. If the missile goes through a gap in the shield, the center will blow up, and you will be destroyed. Firewall gives you armor jolts.
The latest update and Nanovor files are located at projectnanoscope.yolasite.com.  This is a free site supported by donations and ads so remember to click on sponsor ads to support it.